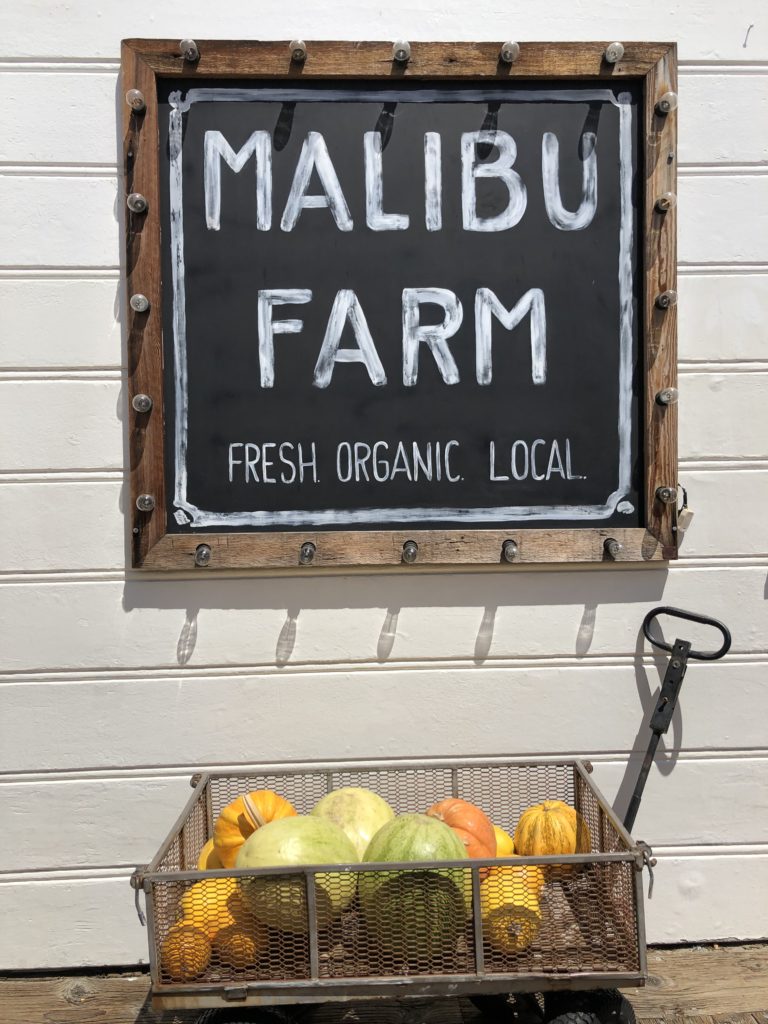 Nous avons découvert Malibu Pier lors de notre premier séjour à Los Angeles en 2013. Ce fut un vrai coup de cœur!
Offrant une splendide vue sur l'océan et Malibu Beach, vous pourrez y déguster au Malibu Farm un de leurs délicieux burgers « healthy » et « organic » sur le ponton.
Le Malibu Farm comprend trois bungalows différents le long du Pier.

Leurs salles intérieures sont également très joliment décorées.
Vous pourrez bien sûr y savourer un de leurs jus frais servis dans leurs fameuses jars estampillées (que vous pourrez remporter avec vous pour 3$).
Et enfin, vous trouverez une boutique au bout du Pier dans laquelle vous pourrez vous offrir ou offrir de jolis et chics souvenirs de Malibu, sur le thème bord de mer.
~~~
We discovered Malibu Pier during our first stay in Los Angeles in 2013. It was a real heart-warming experience!
With stunning ocean views and Malibu Beach, you can enjoy one of their delicious healthy and organic burgers on the dock at Malibu Farm.
The Malibu Farm has three different bungalows along the Pier.
Their interior rooms are also very nicely decorated.
You can of course enjoy one of their fresh juices served in their famous stamped jars (which you can win with you for $3).
And finally, you will find a shop at the end of the Pier where you will be able to treat yourself or offer nice and chic souvenirs of Malibu, on the theme of the seaside.
https://www.malibu-farm.com/malibu-pier/