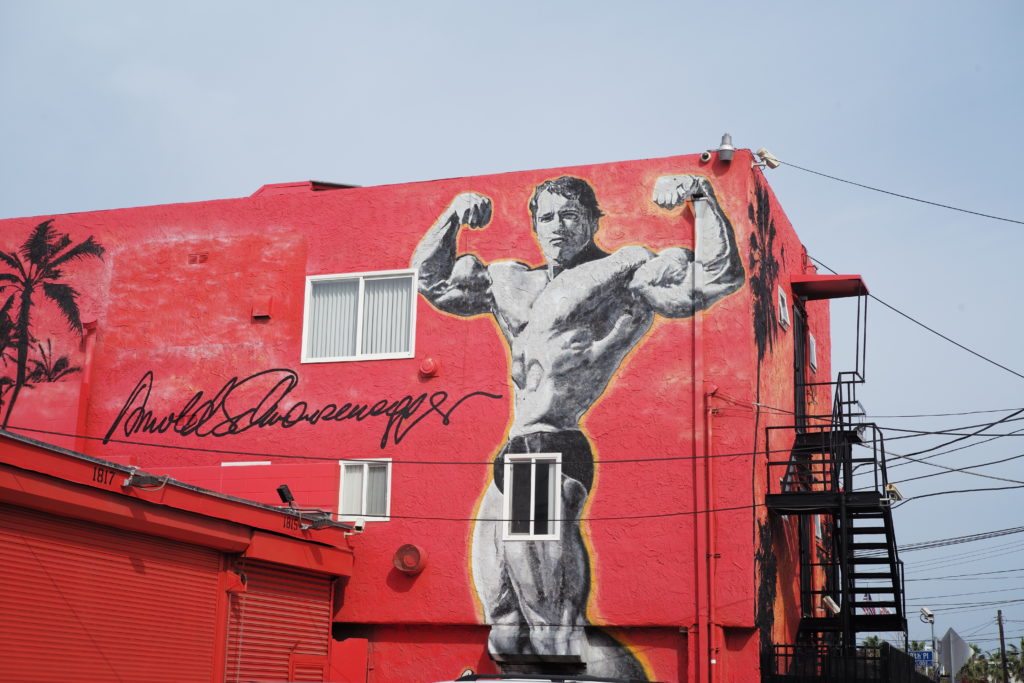 Dans les incontournables de Los Angeles, ne manquez pas la cultissime « Muscle Beach » située sur le boardwalk à Venice Beach.
Créée en 1987, après la destruction de l'originelle « Muscle Beach » à Santa Monica (datant de 1934), elle est la reine (l'arène) des bodybuilders bronzés et huilés.
~
In Los Angeles, don't miss the cult Muscle Beach located on the Boardwalk in Venice Beach.
Created in 1987, after the destruction of the original «Muscle Beach» in Santa Monica (dating from 1934), it is the queen (arena) of tanned and oiled bodybuilders.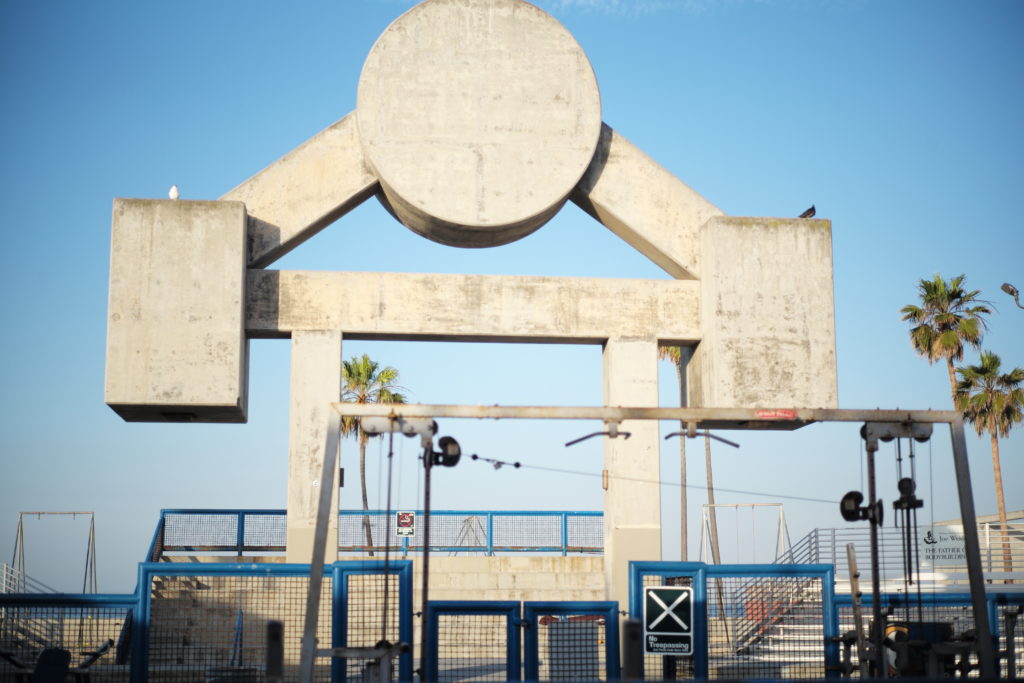 Rendue célèbre par Arnold Schwarzenegger, vous pourrez y voir une vitrine avec d'anciennes photographies souvenirs.
Made famous by Arnold Schwarzenegger, you can see a showcase with old souvenirs photographs.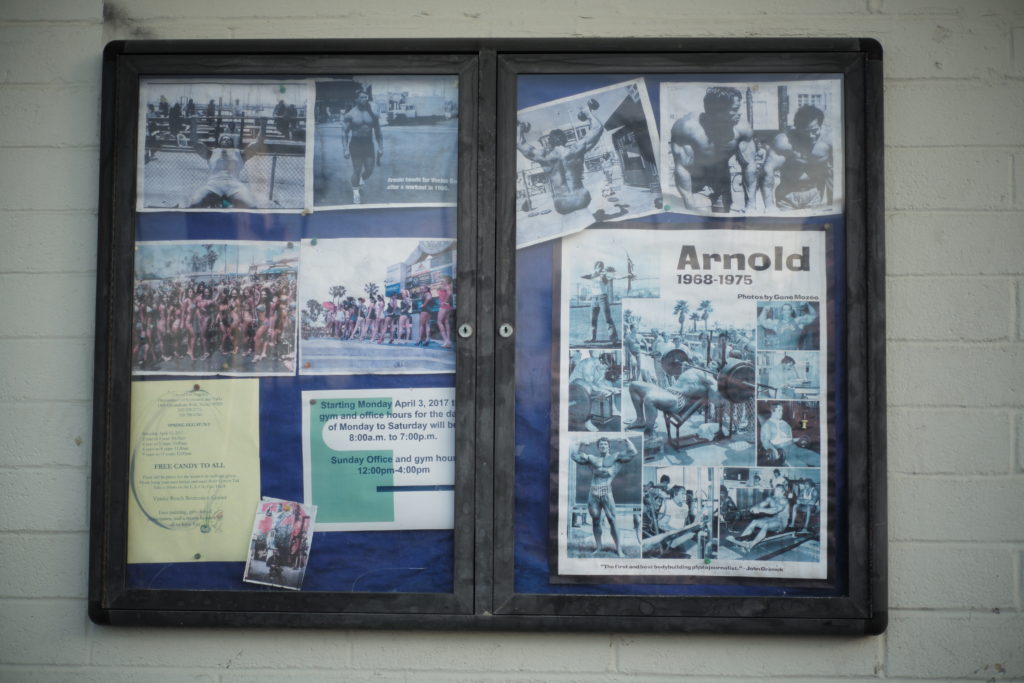 La plate forme de musculation est ouverte du lundi au samedi de 8H à 17H et le dimanche de 10H à 16H. L'accès est possible grâce à un abonnement annuel de 150$ ou un pass à la séance au prix de 10$.
The bodybuilding platform is open from Monday to Saturday from 8am to 5pm and on Sunday from 10am to 4pm. Access is possible with an annual subscription of $150 or a session pass for $10.