Le programme des Case Study Houses, lancé à l'initiative de John Entenza, rédacteur en chef de la revue Arts & Architecture, comme une expérience architecturale, a été mis en place entre 1945 et 1966 sur la côte Ouest des Etats-Unis, principalement autour de Los Angeles, et visait à construire des maisons modernes et économiques.
Les architectes sollicités sont parmi les plus importants de l'époque : Richard Neutra, Raphael Soriano, Craig Ellwood, Charles et Ray Eames, Pierre Koenig et Eero Saarinen.
Au total, 36 projets sont conçus entre 1945 et 1966 (34 maisons individuelles et 2 appartements). Certains ne sont finalement pas construits, d'autres subissent de significatives transformations pour s'adapter aux besoins des clients.
It becomes the obligation of all those who serves and profit through man's wish to live well, to take the mysteries and the black magic out of the hard facts that go into the building of "house"

John Entenza
On peut citer parmi les plus célèbres :
CSH n° 8 : Charles et Ray Eames, Eames House, Pacific Palisades. Elle est conçue par Charles Eames et Eero Saarinen avant d'être substantiellement modifiée par Charles et Ray Eames.
Nous avons eu la chance de la visiter lors de l'un de nos voyages en Californie. Nichée sur les hauteurs de Pacific Palisades, il y règne une grande quiétude. A découvrir dans un prochain article !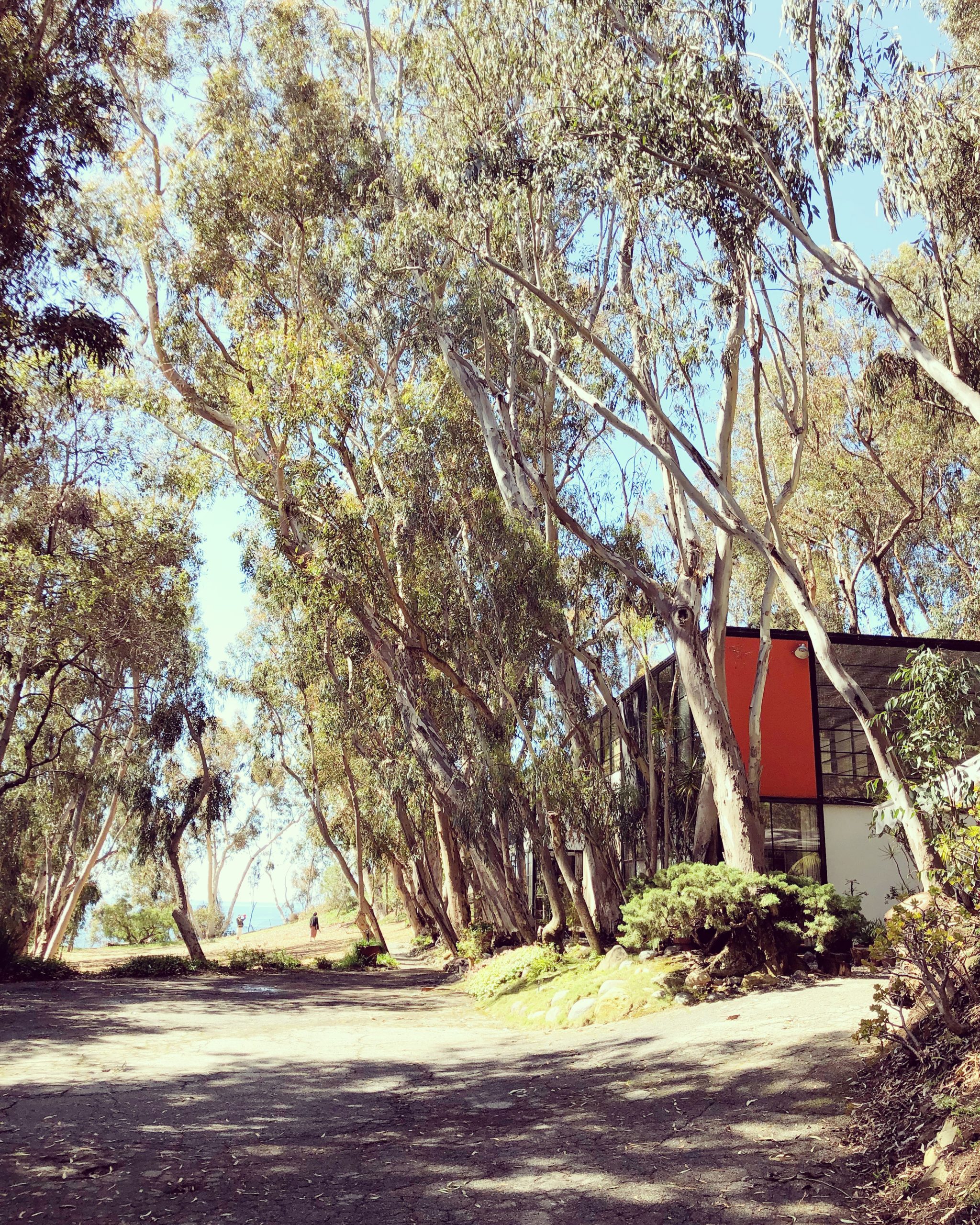 CSH n° 21 : Pierre Koenig, Bailey House, West Hollywood.
CSH n° 22 : Pierre Koenig, Stahl House, West Hollywood. Cette maison située sur un promontoire est remarquable notamment pour son séjour en surplomb.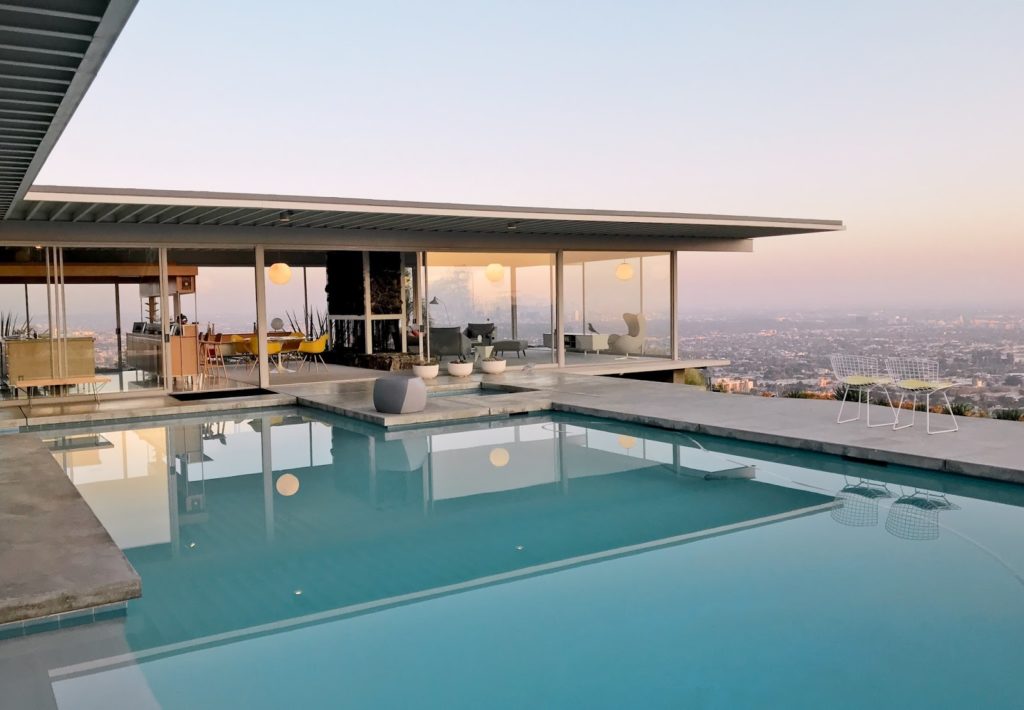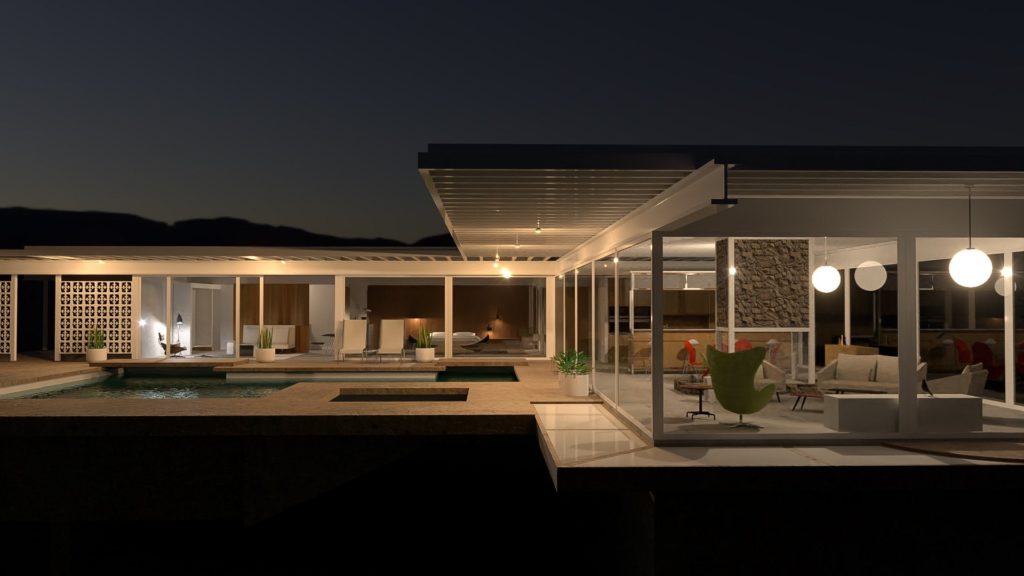 Elle est notamment célèbre grâce à une des photographies glamours les plus emblématiques de Los Angeles, du photographe d'architecture Julius Shulman en 1960, montrant deux femmes confortablement assises dans un angle vitré éclairé de la maison, de nuit, vues depuis la piscine extérieur, avec une vue nocturne panoramique exceptionnelle sur Los Angeles.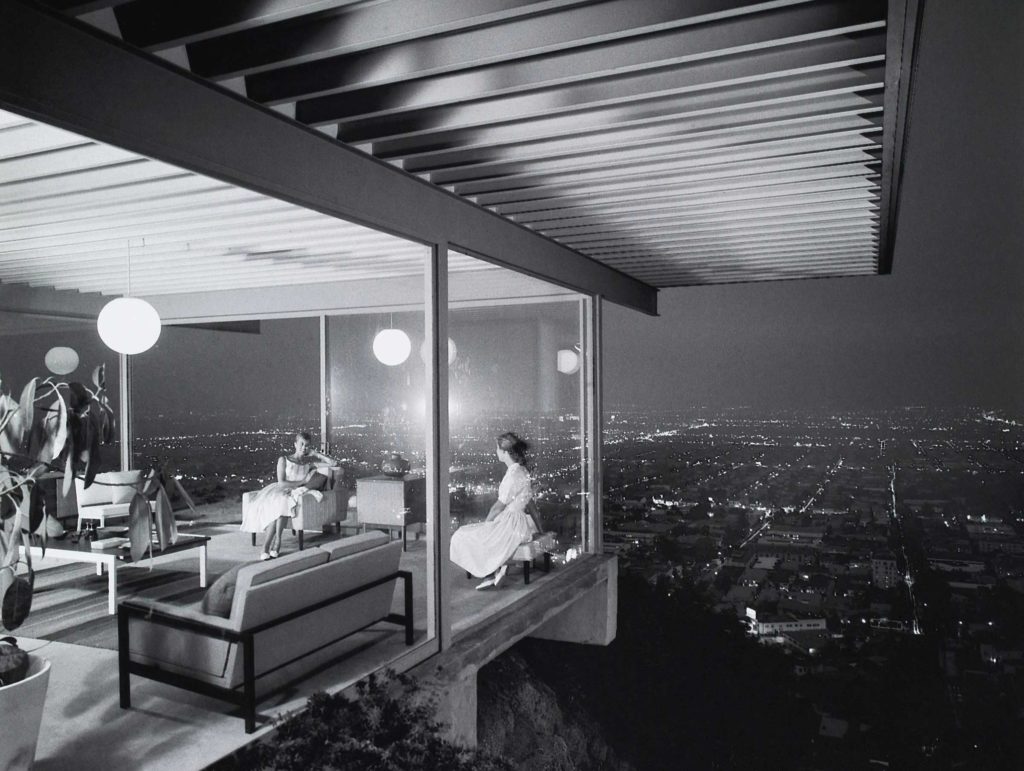 ---